Thanks to StarWars.com we have the recipe for Rey's Portion Bread. Yes that bread Rey is handed from junk trader, Unkar Plutt, on Jakku was practical effect not CGI.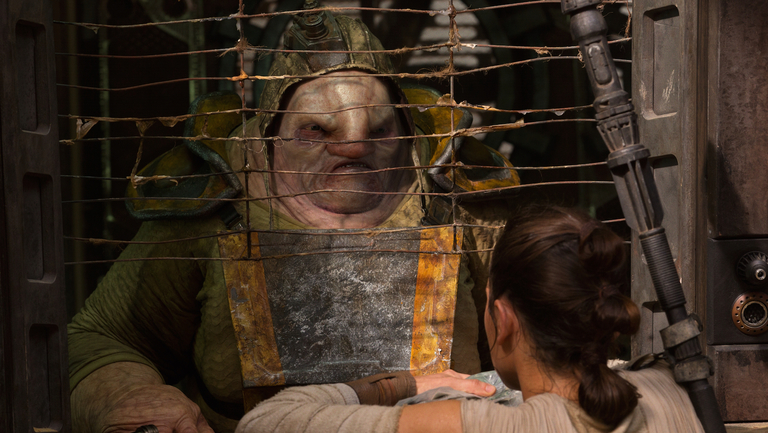 Source of recipe: http://www.starwars.com/news/reys-portion-bread?cmp=smc|
Ingredients
Ingredients:
1/2 teaspoon vegetable oil
4 tablespoons cake flour
1-1/2 tablespoons sugar
1/2 teaspoon matcha powder
1/4 teaspoon baking powder
pinch of salt
2 tablespoons whole milk
1/4 teaspoon vanilla extract
Instructions
Place the oil in a mug and swirl around to grease the inside.
Add the cake flour, sugar, matcha powder, baking powder and salt into the mug, stirring together.
Pour in the milk and vanilla, then cook in the microwave on high for 45 seconds.
Let cool slightly and serve.
http://www.g33k-hq.com/culture/recipe-star-wars-the-force-awakens-reys-portion-bread/