On August 10, 1962 everyone's favorite web slinger made his debut in Amazing Fantasy #15.
Advert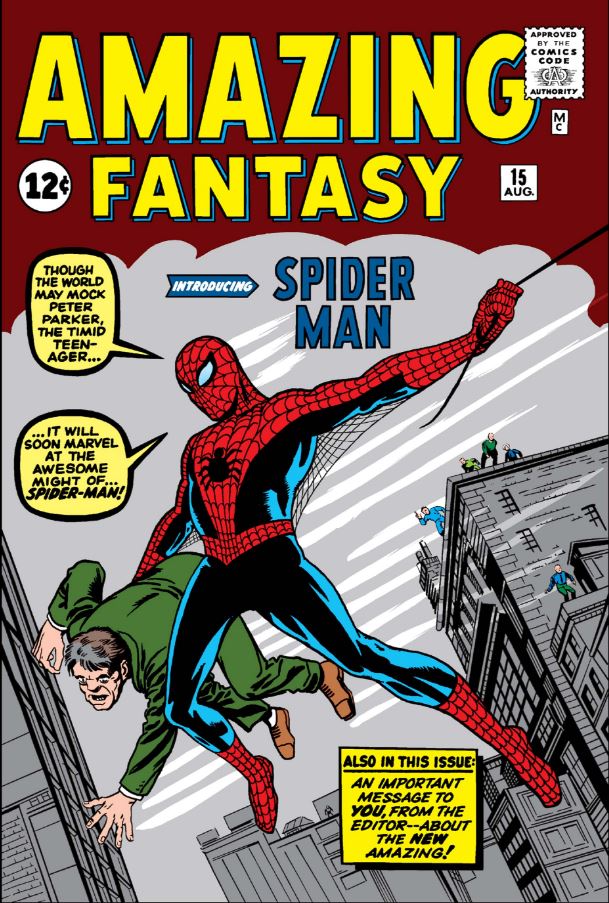 Encyclopedia Britannica:
Spider-Man, comic-book character who was the original everymansuperhero. In Spider-Man's first story, in Marvel Comics' Amazing Fantasy, no. 15 (1962), American teenager Peter Parker, a poor sickly orphan, is bitten by a radioactive spider. As a result of the bite, he gains superhuman strength, speed, and agility along with the ability to cling to walls. Writer Stan Lee and illustrator Steve Ditko created Spider-Man as a filler story for a canceled anthology series. At the time, a teenage lead hero was unheard of in comic books.

Cover Image is a piece of wonderful art from DeviantART User DolfD titled "Amazing Fantasy 15 Spider-Man First Appearance"
Advert