CBS has released a poster and new plot details for the upcoming Supergirl crossover with CW's The Flash on March 28th.
Plot:
Advert
In the episode entitled "World's Finest," Supergirl joins forces with a lightning-fast—and super dreamy—hero, The Flash (Grant Gustin), to take out two villains. Lost and confused after spiraling from his universe and landing in Kara's, The Flash asks for her help in finding his way back home.

Excited to finally come face-to-face with one of the good guys, Kara agrees on one condition: The super-runner has to help her take down her ultra-competitive co-worker and screeching malefactor Siobhan, aka Silver Banshee, and Supergirl's old nemesis, Livewire.
Poster:
Check out this great new poster for the crossover.
Advert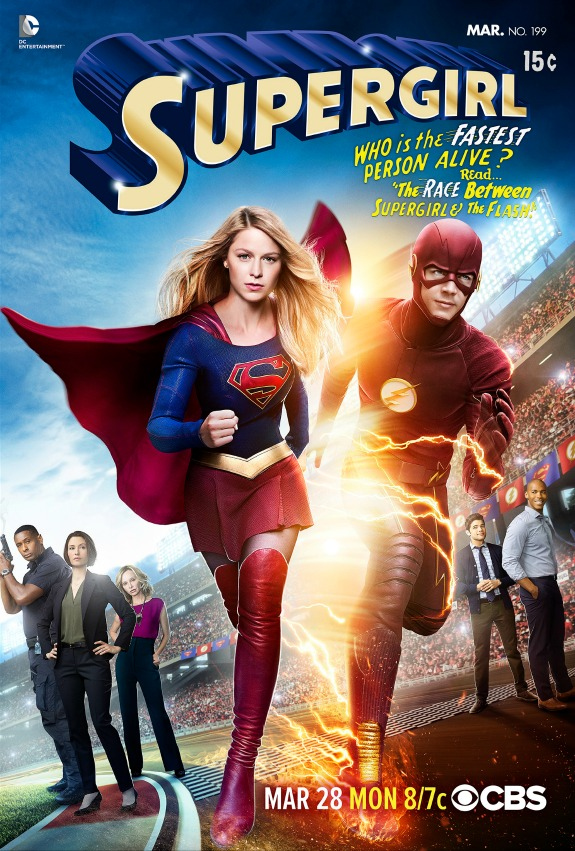 As you can tell the poster is a tribute to the classic Superman Vol 1 199:
Source:
Advert