Today we learned about an upcoming Marvel: Crisis Protocol – Miniatures Game!
Create your team of superheroes and fight a legendary fight
Advert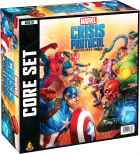 Marvel: Crisis Protocol is a tactical miniatures game for two players in a handful of squads.

Marvel Universe, creating the pool of raw talent. Players are going to play the game. Crisis cards.

Once the mission is set, each player has to do the best job. The two squads will clash using unique attacks, superpowers, and even the battlefield.

A game of Marvel: Crisis Protocol is played in rounds, and squads. Victory for completing Crisis card objectives. The first player to score 16 victory points wins.

The premiere is planned for the fourth quarter of 2019. Attention! Date may change .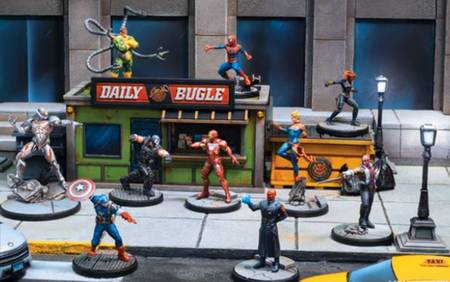 Marvel: Crisis Protocol is a miniatures tabletop game by Atomic Mass Games. Crisis Protocol is a skirmish miniatures where players form a team of heroes and/or villains to fight against teams set up by an opposing player. Players can freely mix and match any of the available minis for their teams. Miniature kits are hard plastic. The game uses a resource management system to control game flow. Players spend a resource called power to perform attacks and super heroic feats and earn the resource back by taking damage and other in game effects. Power is also used to activate team up moves in the game. The game also features interactive terrain rules which allow for actions like the Hulk smashing buildings or throwing cars.

The Marvel: Crisis Protocol core set will include Captain America, Iron Man, Spider Man, Red Skull, Baron Zemo, and other unannounced characters as well as terrain and the basic rule set. The Incredible Hulk and M.O.D.O.K. character expansions will also be available at launch at the conference. Some other characters on the docket for future release include Black Panther, Killmonger, Shuri, Okoye, Venom, Thor, Loki, Guardians of the Galaxy, The Black Order, Corvus Glaive, and Proxima Midnight. 

https://www.thegamer.com/fantasy-flight-games-gencon/