Check out this amazing prosthetic arm for children: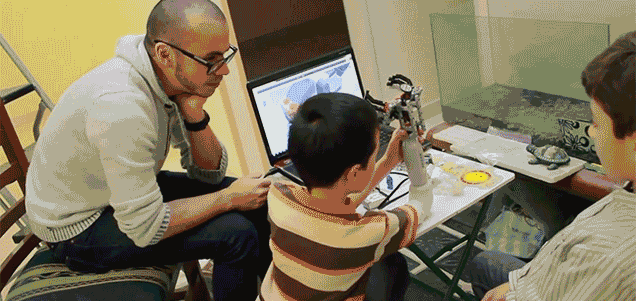 This amazing  prosthetic arm is created by Carlos Arturo Torres Tovar, of Umeå University in Sweden. The arm uses a "functions very similar to traditional prosthetics, but it features a twist-and-lock modular design that's easy for kids to assemble. And with a special motorized adapter, its standard three finger gripper can be swapped out for one made entirely of Lego."
Advert
IKO is a creative prosthetic system designed for children to explore and empower their creativity in a playful, social and friendly way. What if kids could use their imagination to create their own tools according to their own needs; disabled kids needs are not always related to physical activity but often alternatively the social and psychological aspect; what if kids could make their own prosthetics and have fun at the same time? Learning. Creating. Being kids.
Source:
Advert