Have a look at these wonderful geeky dice bags from Etsy seller MyFunkyCamelot. They not only sell these great dice bags but lots of other wonderful items such as purses, ties, and lots more. Below are just a few of our favorites.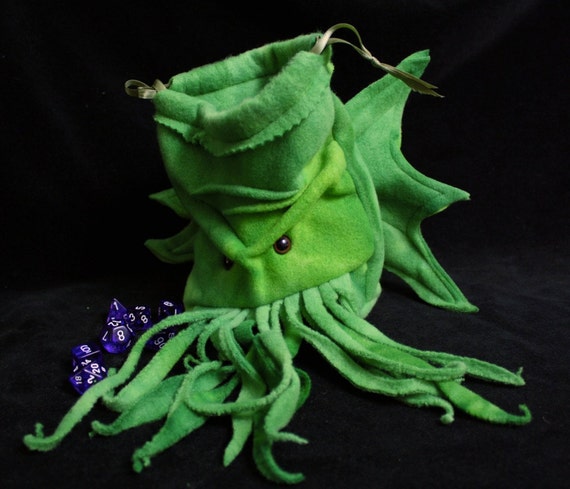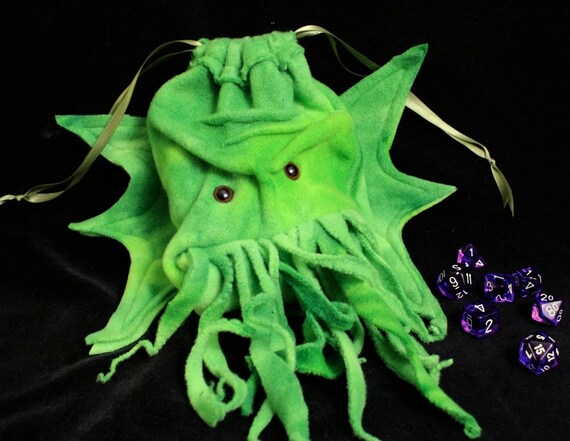 Product Details:
$34.00

I use this awesome super-soft super-nice smooth polarfleece in tie-dye greens with brown safety eyes. I use green satin ribbon for drawstrings
roughly 7″ wide by 7.5″ tall 2.5″ deep.

I will be making this for you when you order it, so it won't be exactly like the one pictured- The shape of the wings and face wrinkles will always be a little different each time. Each one has it's own personality!

This bag is just a little larger than my standard bag – it's intention is to hold 100 dice.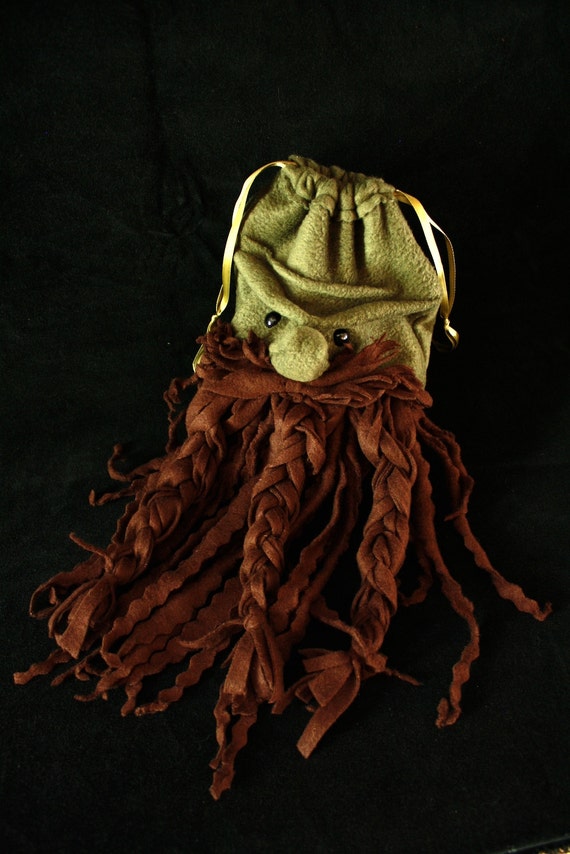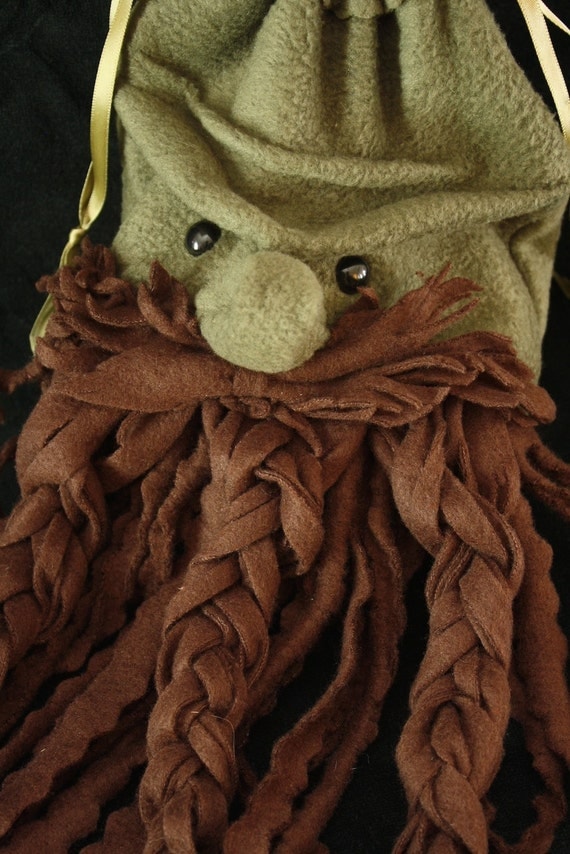 Product Details:
$42.00

Shrock will have polarfleece skin, (you choose green, flesh tone, or off-white) Brown realistic safety eyes or black eyes. If you have a preference tell me in comments. He will have a very full brown fleece beard. (as in the photo with green skin, unless you would like the thinner beard, tell me in comments.)
They will all look similar, but every Dwarf has his own personality.

His nose is stuffed with fiberfill. I clip the stems off the eyes inside the bag and cover with hot glue to keep them from scratching you or your stuff.

This dwarf is about 8″x 5″x1.5″, and his beard is around 8″ long. Ribbon drawstrings.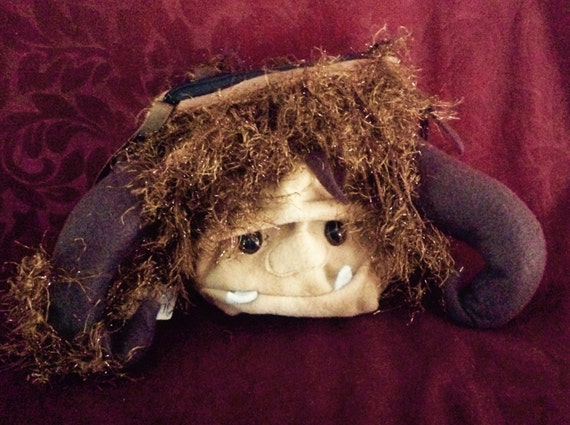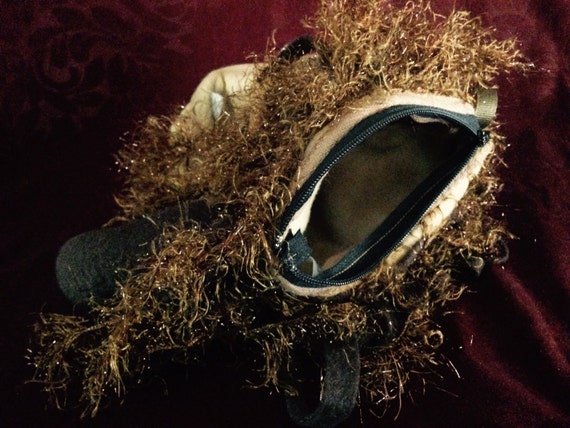 Product Details:
Advert

$49.00

6″ wide 7″ tall 1.5″ deep with tusks that are about 6 inches long, filled with poly fill and wired so they can be posed. Closes with a zipper and has a wrist loop carrying strap. Teeth of felt, I used plastic safety eyes with the stems cut off and covered in hot glue so they will not scratch you or your stuff.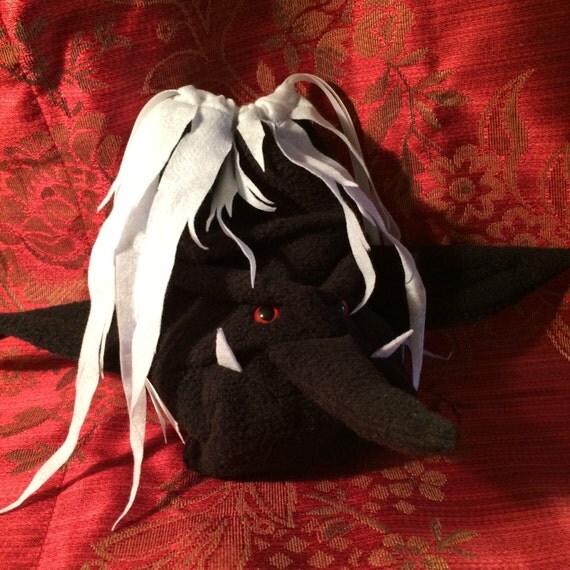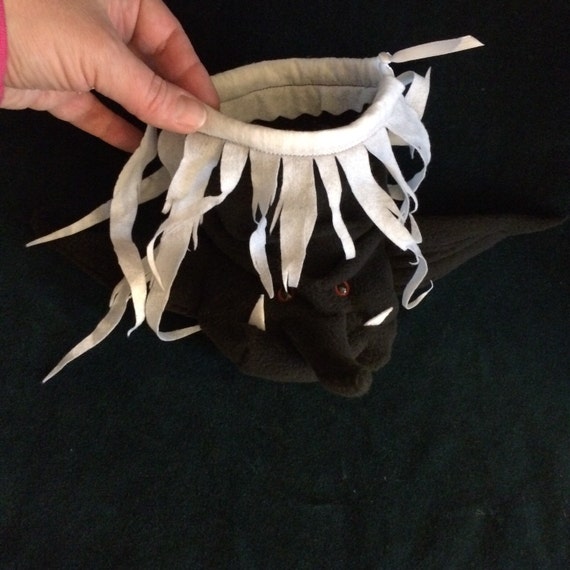 Product Details:
$30.00

I make this out of black polarfleece, with thin white fabric for the hair, now I use red slit-pupil safety eyes (see 2nd photo) white felt fangs and black felt ears. The ears and nose are stuffed to hold their shape. The bag closes with ribbon drawstrings.

it is about 6.5″ x 4.5″ x 2″ deep.

As I make these guys when ordered, they will all look different from each other but follow the main design.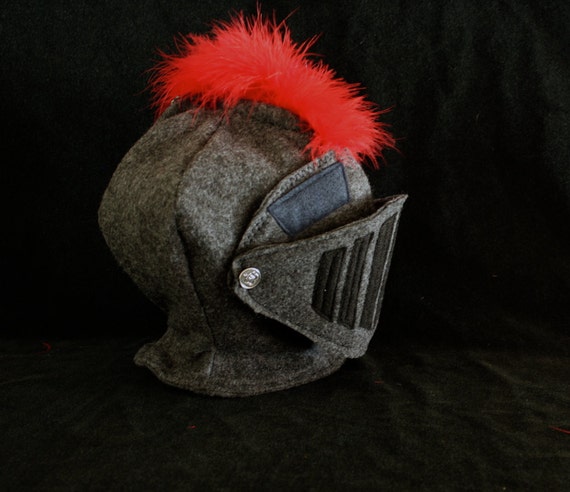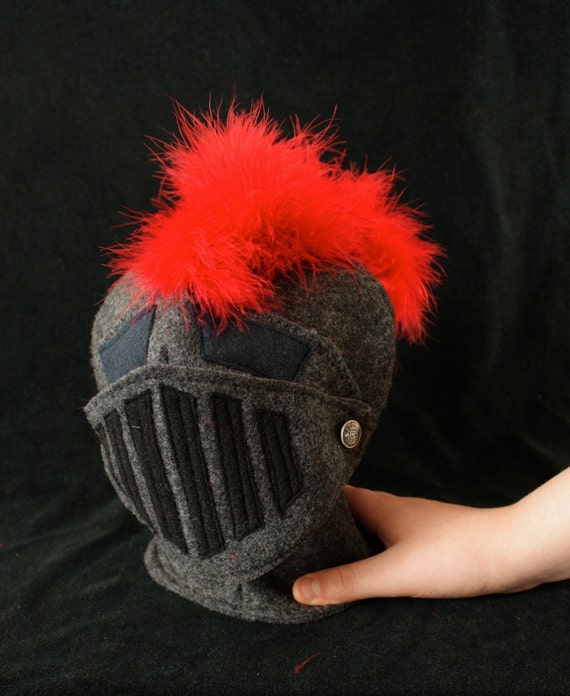 Product Details:
Advert

$68.00

I created this bad boy at the request of a customer with a "lot" of dice. It is almost headsized, and can hold a few hundred dice I assume. (I don't own that many, but at least 3 double handsfull should fit inside, if not more.

I made it out of gray felt with black accents, silver buttons holding the faceplate on. The faceplate has a little movement- you can tilt it up or down.
Closes with a 4″ zipper in back.

Roughly 10″ tall x 25″ circumference of head.