It is amazing the wonderful things you can find on sites like Etsy.com,. This time we stumbled upon the shop KooKee Boutique, and the amazing dresses we found. Below are a feew of our favorits.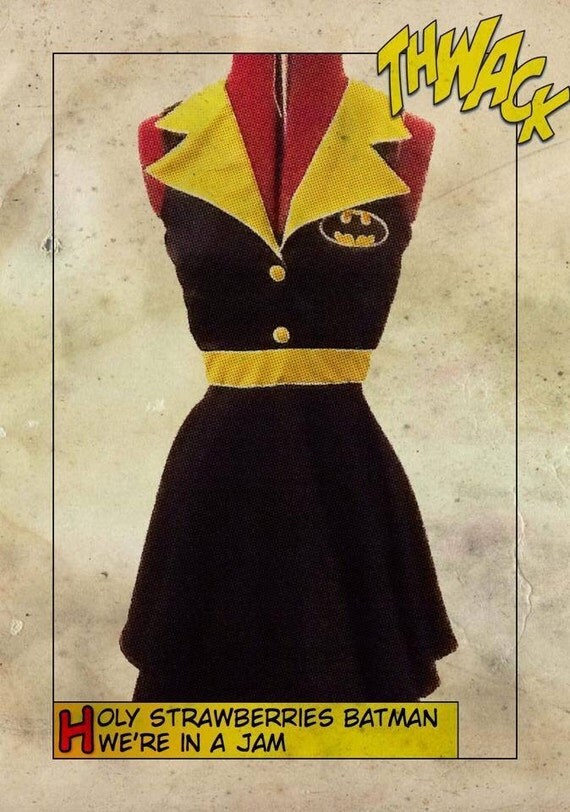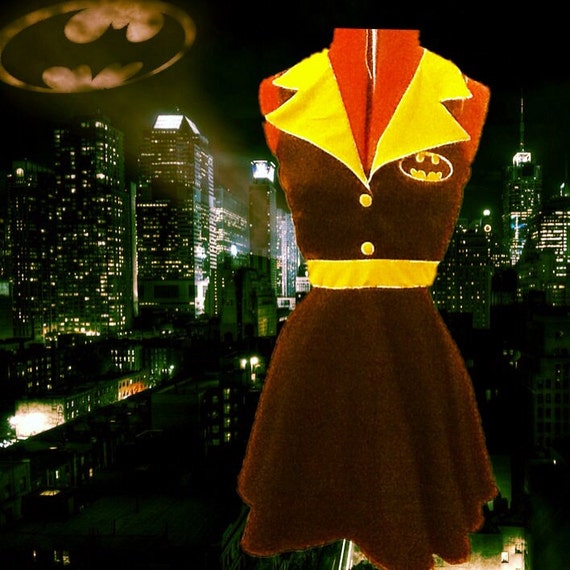 $80.97

This is made to measure and will take up to 3/4 weeks but can change depending on how busy it is. Please message for time quotes. Measurements needed are bust and waist. The dress zips up at the back.

This dress can be made in any colour combination and character – please message first so I can check for the badges you want and see if they are available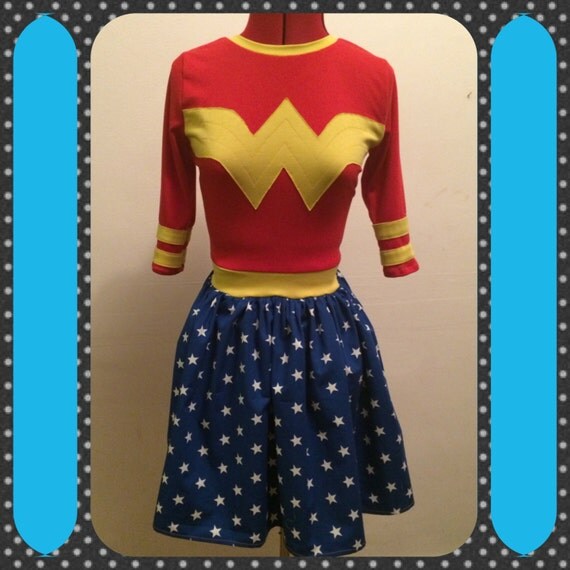 $80.97+

This dress is made to measure. Design can be altered to suit your preference. Measurements needed are bust and waist.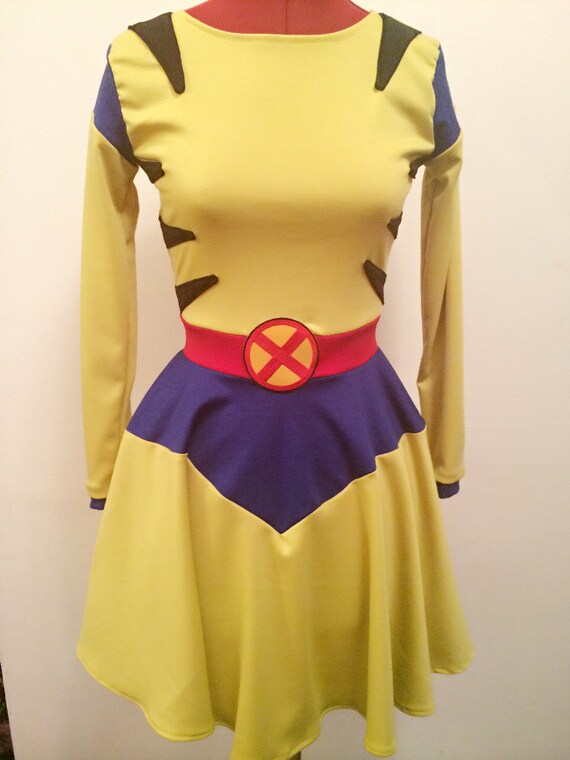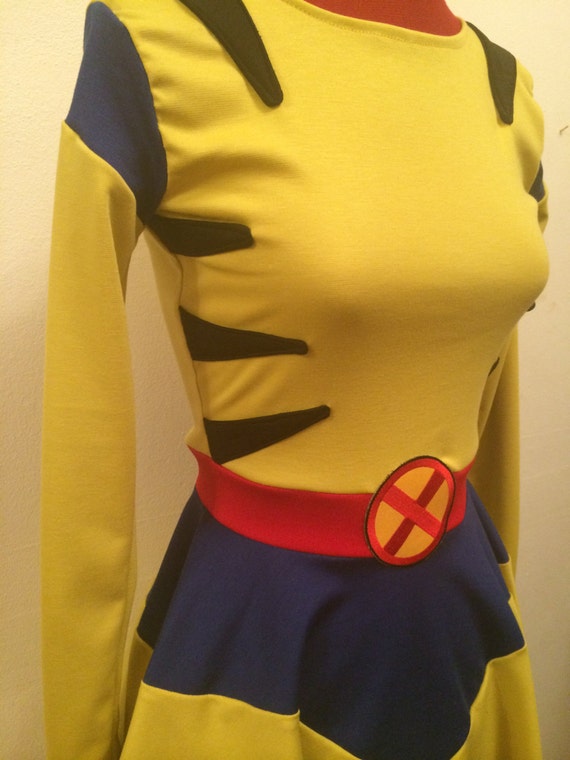 $95.97

This dress is made using a stretch Ponte Roma fabric and an X-men path on the waist band.

If you want the design changed in any way, just send me a message to discuss it.

Bust and waist measurements required for this dress. Can make to any measurements.
$80.97

This item is a stretch dress made from a lovely quality red ponte Roma jersey and the gold detailing is a light gold Lycra. The detailing is made from a large diamente button (will be colourless – like a diamond) and blue sew on diamentes.

As these are made to measure you can send in your bust, waist and hips measurements for something more accurate than just an average uk size. Average waiting times are 3-4 weeks but message first if you want a better time estimate.
$71.52

MADE TO MEASURE WILL TAKE UP TO 28 DAYS
We will email you for measurements

Jersey and Cotton skater dress
Superman logo badge
Blue with red and yellow detailing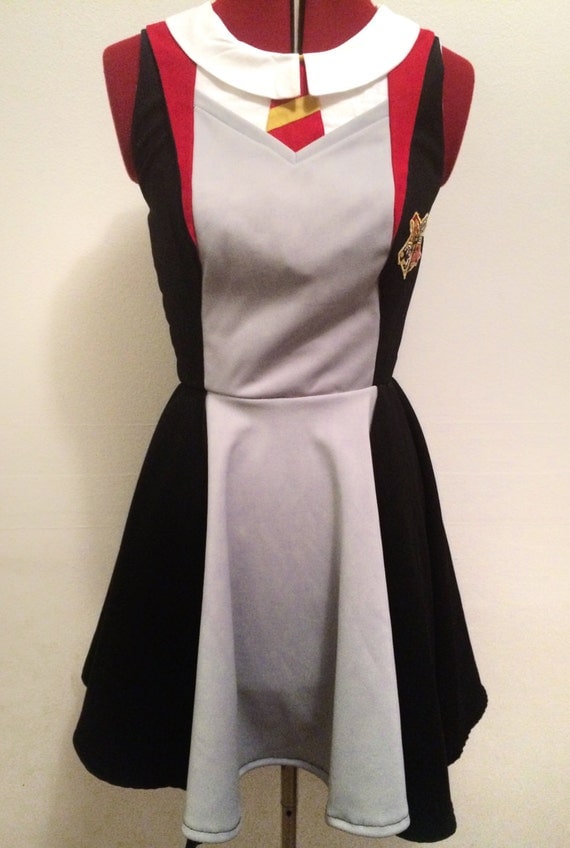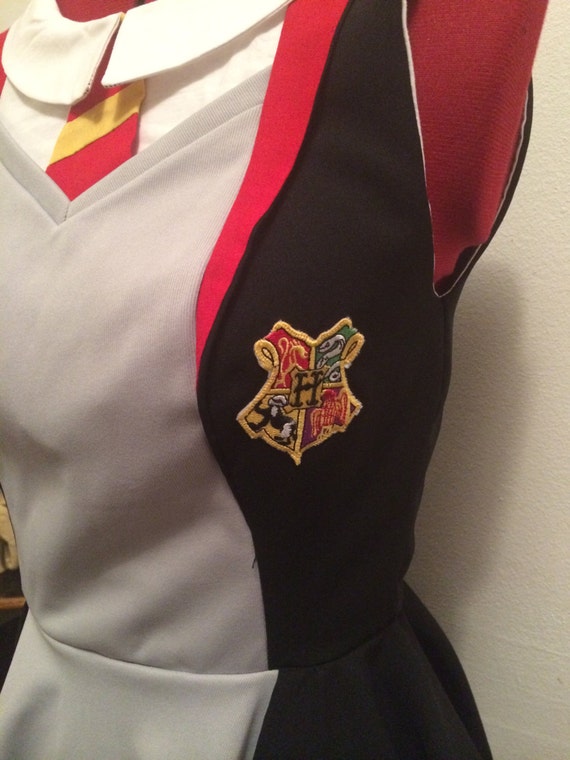 $103.46

Hello fellow Wizard or Witch! Congratulations on your Hogwarts letter 😆

Thanks for checking out my Hogwarts inspired dress. I can make this in any of the house colours and attach a specific house badge if you prefer it to the Hogwarts crest (as pictured)

All dresses are made to measure and the design can be changed to suit you! So feel free to ask for anything.
$71.52

MADE TO MEASURE SO PLEASE EMAIL BACK AFTER CONFIRMATION WITH BUST AND WAIST MEASUREMENTS WITHIN 2 WEEKS, ORDERS USUALLY TAKE AROUND 4 WEEKS TO COMPLETE

Grey cotton top with a maltese cross emblem.  Gold/yellow waistband and a brown ponte roma graduated skater skirt
Links:
Advert