Elhoffer Design has made Galactic Knight Flared Skirt Dress available for pre-order until March 27th. This wonderful design is perfect for the lady Jedi on the go. The dress runs from $200-$220, depending on size.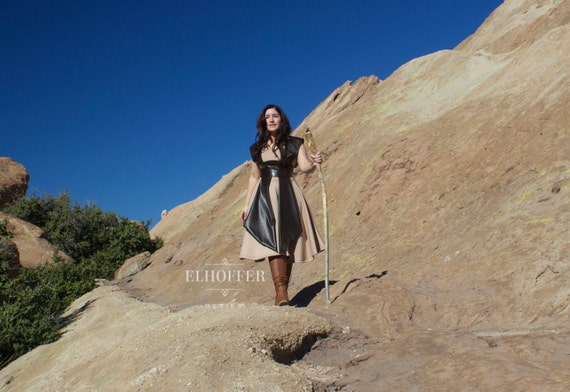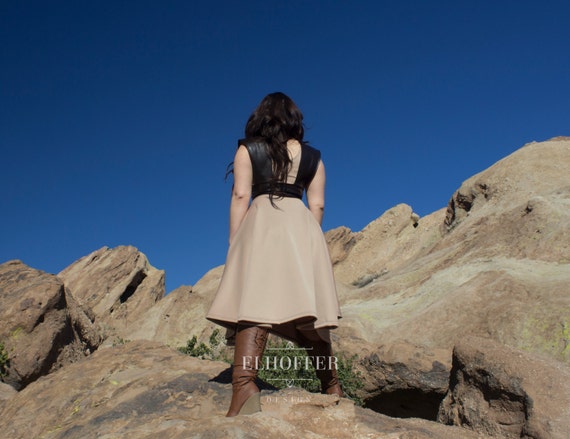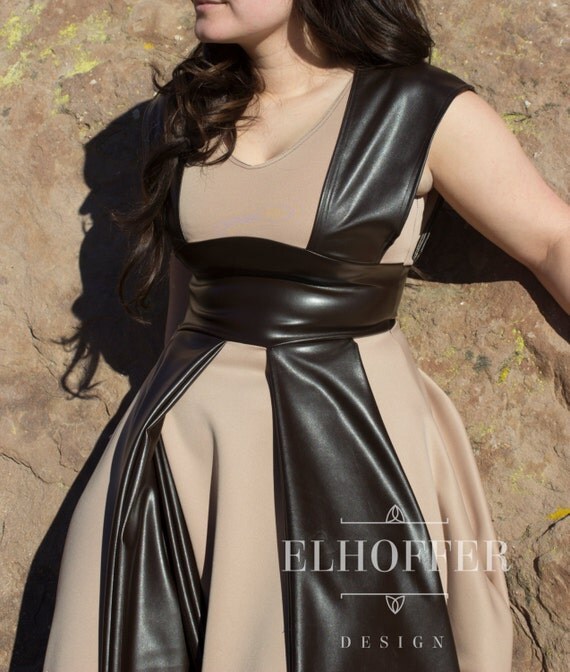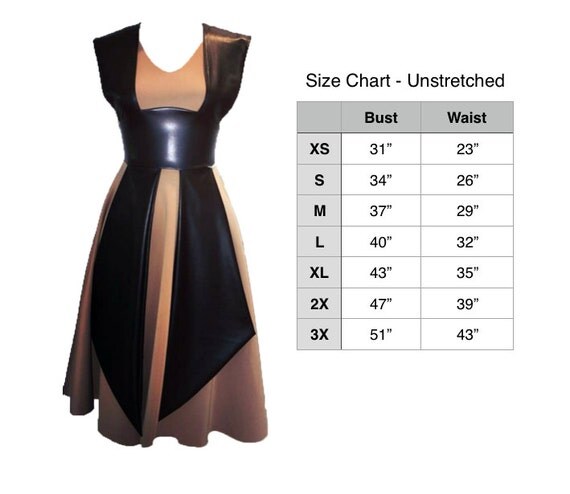 Product Information:
Advert
Overview
Handmade item
Materials:

Scuba, Vinyl, Spandex

Ships worldwide from

Los Angeles, California

Made from Beige Scuba and Chocolate Brown Stretch Vinyl, this dress has Vinyl Tabards down the front skirt, a V-Neck, attached Vinyl 'straps', and side seam pockets in the knee-length skirt
(Note, Knee-Length is to a 5'5″ model. On shorter people it'll be longer, on taller it'll be shorter)
This fabric has a 2-6″ Stretch. Measurement specs are of un-stretched dresses. IN GENERAL, IF YOU WEAR A MEDIUM, you a probably a medium in this dress!
THIS IS A PRE-ORDER! This dress will change slightly in the production run (thread colors will match the dress, the pattern may change slightly, colors may change slightly)
We will take orders till March 27th, shut down this store, and start production!
Pre-Order on her Esty page.
Source:
Advert