I have to say I do love these g33ky cutting boards from Etsy shop CuttingBoredom.
12×13 Final Feast Inlay 8bit Game Cartridge Cutting Board!
Advert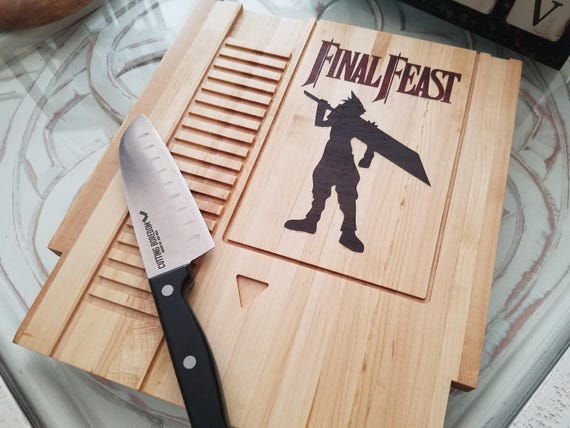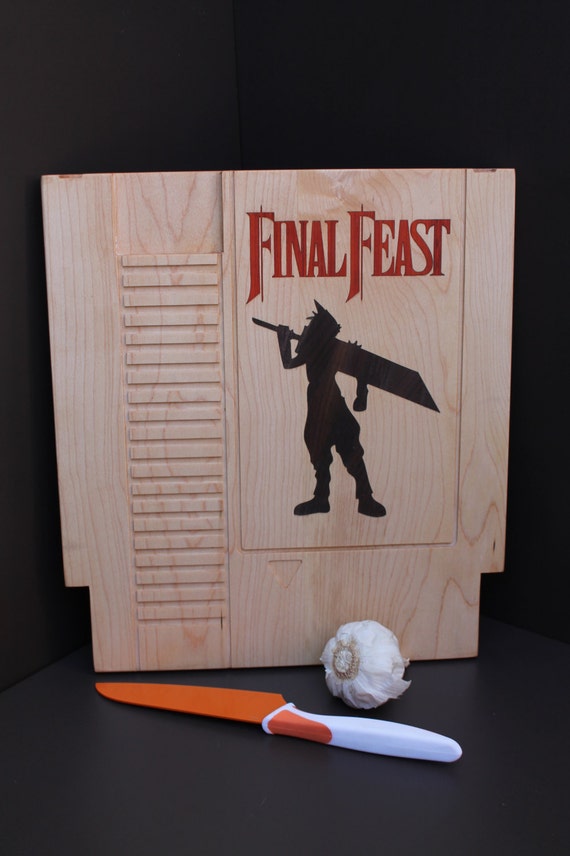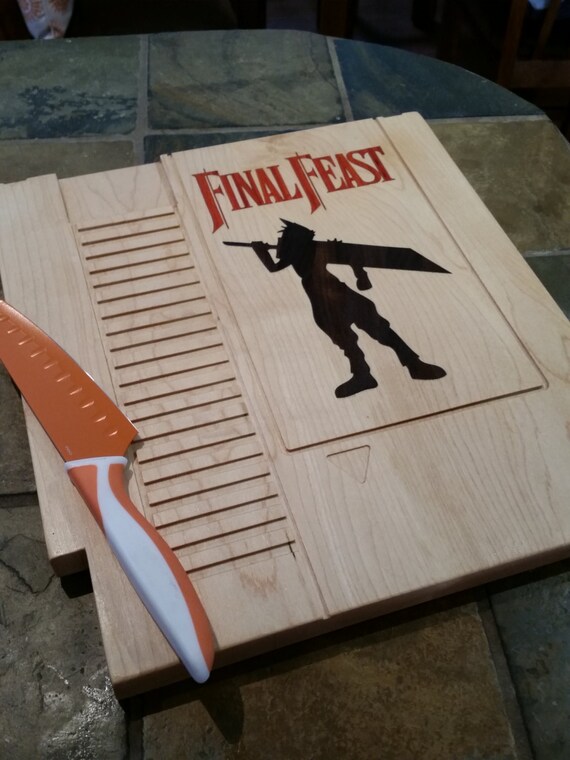 $65.00+

Etch Or Inlay +other options

Now entering my etsy realm is this Final Feast 8 bit cutting board! Select your weapon and increase accuracy cutting veggies and meat!

This board comes on request from a lucky fan. It is to have a Maple base, with walnut and padauk inlay into the label area of the 8bit cartridge.

****Due to the delicacy involved in this inlay, this board will only be offered as 12×13. This single board takes HOURS to complete, due the the complexity and layers of finishing needed!
12×13 LARGE triforce Inlay 8bit Game Cartridge Cutting Board!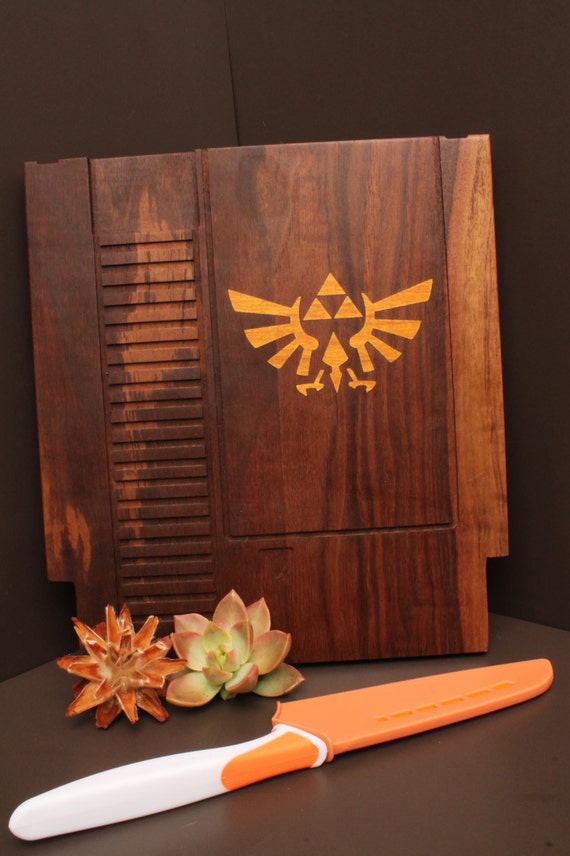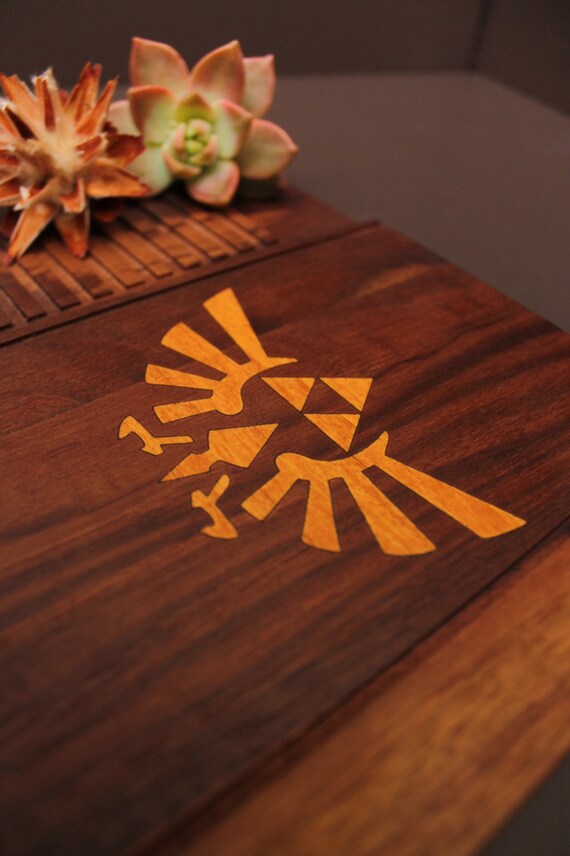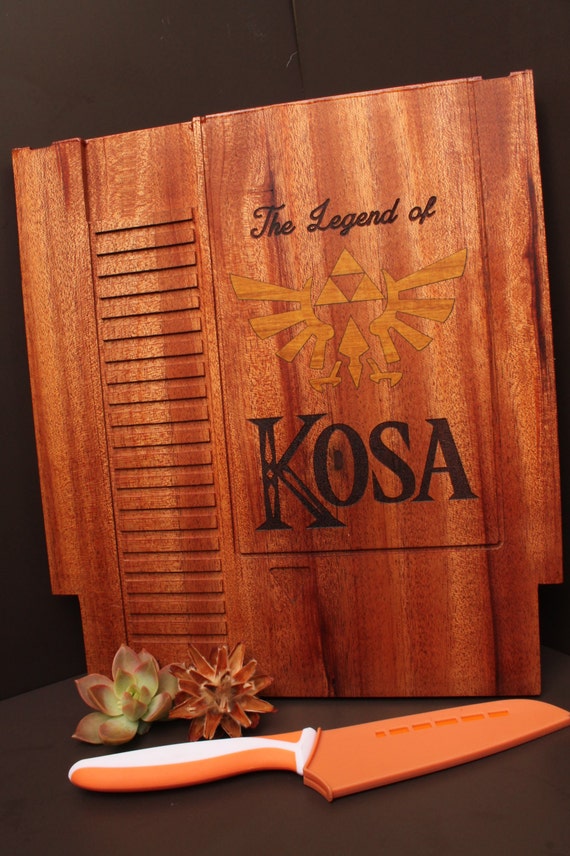 $75.00+

Etching OPtion

Multiple Wood Options

Grab a controller, blow it off to make sure it works properly, and set up a 2 player meal on this Zelda influenced RETRO 8 bit game cartridge Cutting Board!

The options you can choose from are:
1. Walnut board with Maple inlay (light inlay on Dark brown)
2. Mahogany board with Maple inlay (light inlay on Dark reddish brown)
3. Maple Board with Walnut inlay (Dark brown inlay on Light tan/cream)
4. Walnut board with Pau Amarillo inlay (yellow inlay on dark brown board)

Mahogany is the redder of the two woods shown in the sample images. The Mahogany board shown also has an add-on personalized etching. THE PERSONALIZED ETCHING IS AN ADDITIONAL FEE. Please refer below for more information about etching on this board.

****This listing is for a 12″ x 13″ game cartridge cutting board. YOU CAN FIND A SMALLER 9×10″ VERSION OF THIS BOARD HERE:
https://www.etsy.com/listing/233680010/zelda-retro-video-game-cartridge-cutting?ref=shop_home_active_2
9×13 Not the Droids were Cooking for Cutting Board
Advert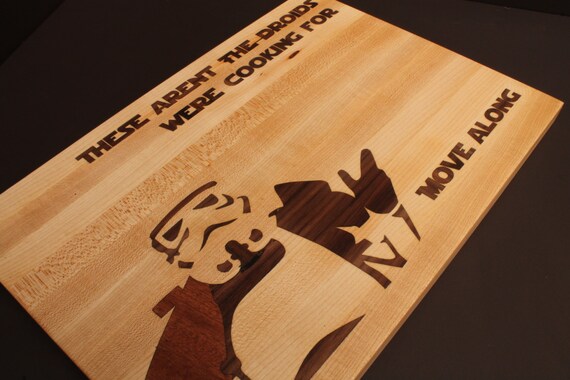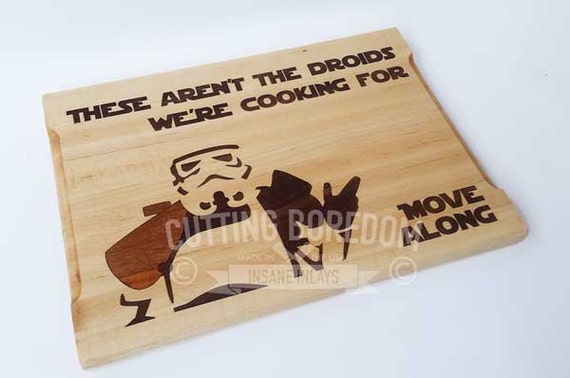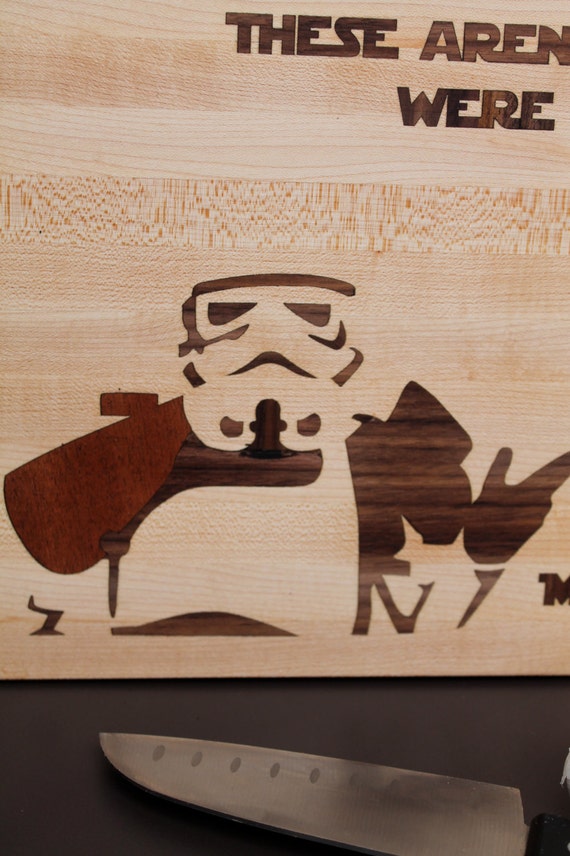 $45.00+

Etch Or Inlay +other options

We do offer personalized messages etched on the reverse side of this board for a small additional fee. Just make sure to select the "w/Custom" option when purchasing the board. Please leave a note as to what you would like etched. There are restrictions as to the numbers of characters we can fit on the board, so try and make it short and sweet! Otherwise we may have to get back to you for a different option.

We also offer free gift wrap, just leave a note that you would like us to do this when you buy the board!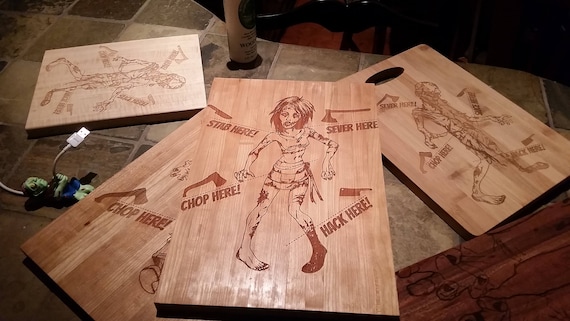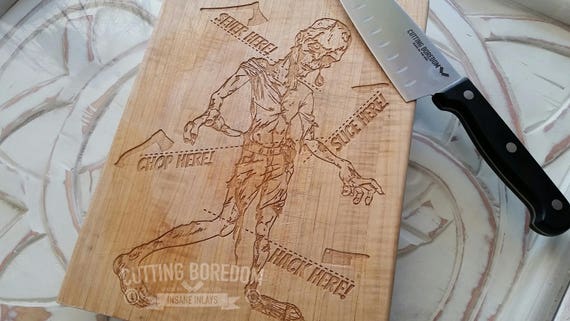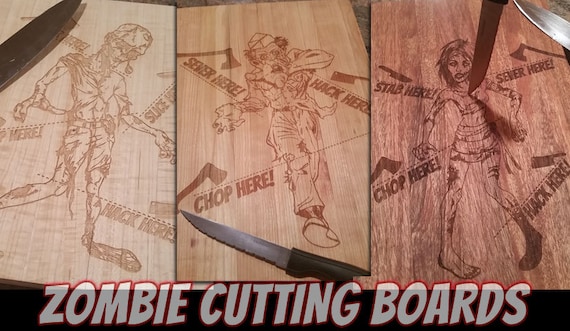 $40.00

Multiple Zombie options

Multiple Wood Options

I offer 3 wood options: Cherry, Mahogany, and Maple.
Maple is the lightest
Cherry is darker than maple with a slight reddish tone
Mahogany is darker than cherry with a slight reddish tone

I can speak from experience that CHERRY and Mahogany are wood the best options as they yield the best contrast with etching.

I also offer 5 different zombies for you to hack, chop and sever! The last picture above shows you the different zombie options.