Have you ever wanted to run away and join the circus? Well, now you can with Sideshow Swap. Sideshow Swap is a fast-paced card game for 2-8 players, where you do whatever you can to be the top performer at the circus. I have to admit I am excited about this game!
Game Description:


Sideshow Swap!™ is an original, deduction-style social game based on cunning and chance. Players take turns swapping performer cards and playing tickets in an effort to sabotage others, all while trying to discover and hold the top performer before the game ends. Squirrel away money to play the best tickets and tilt the game in your favor. But beware! Other players are trying to ruin your plan as well, so it helps to keep track of where the best performers are as the chaos ensues. Cards are quickly and frequently changing between players, so you have to time your moves just right. The game ends when someone lays their last ticket, and players reveal their performers. The highest one wins!

https://sideshowswap.com/


Game Images:
NO HECKLERS
Remove all the Boooo!! Tickets.
(Or any other Tickets you don't like for that matter.)


TICKING TIME BOMB
After Tickets are dealt to all Players (but before the game starts), remove any number of Tickets from the Ticket Draw Deck to shorten the game length.


SMALL TOWN
Every time you trade your Performer with the center area, reveal who it was.


THE GREAT DEPRESSION
Remove any number of Bux from the game to make it even harder to accumulate funds.


THE ROARIN' 20s
Put more Bux in the Bank for each player to start the game instead of 5.


FREAK SHOW
Write your own rules on the blank Ticket cards included with the game. (Blank tickets are a stretch goal on Kickstarter, may be available in the retail version of the game.)


https://sideshowswap.com/play/
The Performers: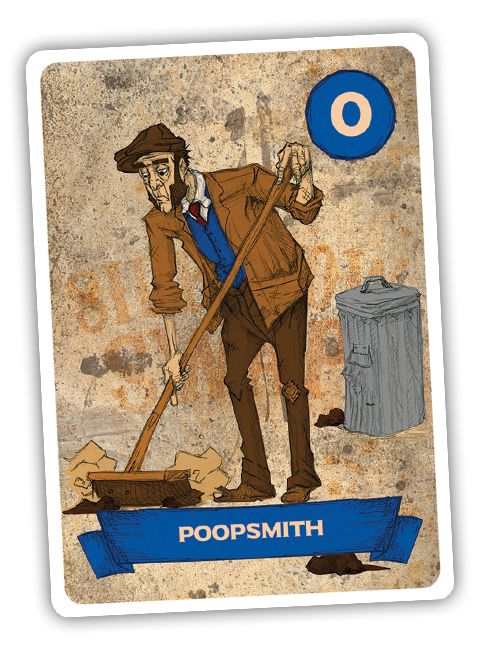 Once a member of high society, Peter Barrister spent his time in the court of King Edward as a highly regarded glass smith. Full of ambition, Pete sought to make his own fortune by building a statue factory in America. It failed. Spectacularly. He now lives at rock bottom, sweeping elephant poop every day, passing time by crafting it into intricate figurines and selling them in our gift shop. Mention us for a 15% discount.

https://sideshowswap.com/performers/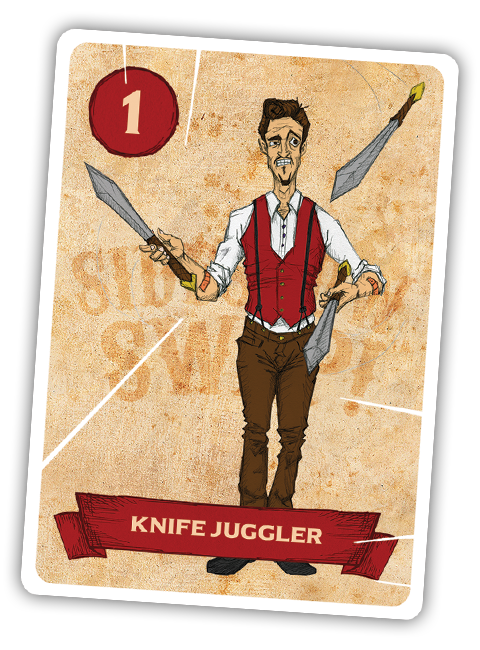 Ivan was juggling before it was cool, but never tried anything sharper than a banana. While his own family back in Russia didn't think he could make a career juggling, he explores the bleeding edges of the sport, almost as if he has a death wish. Despite impaling himself daily, this distressed man is fairly certain he'll get this juggling knives thing down sooner or later.

https://sideshowswap.com/performers/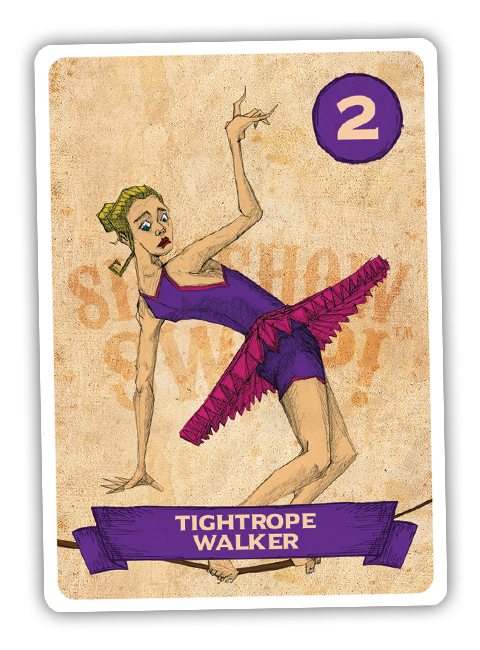 A sixth-generation performer from Vienna, Malory was classically trained in the finest ballet school in all of Paris (not THE Paris), and as such, this snooty girl demanded to have a spot in the 'Show. Much to her chagrin, the only job left was high above on the tightrope, where she now teeters with disaster night after night.

https://sideshowswap.com/performers/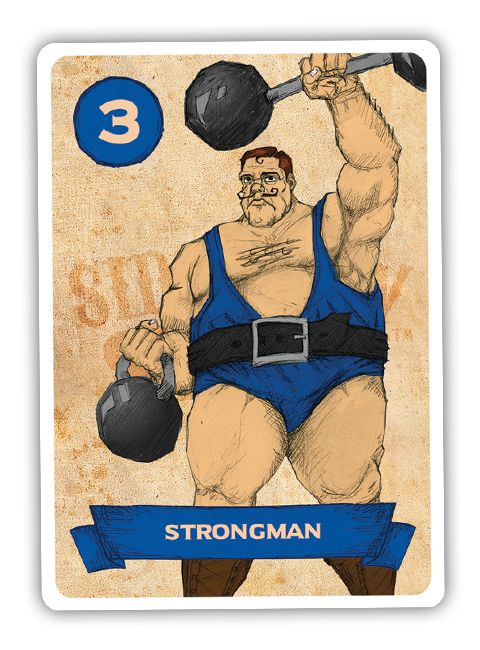 The strongest lad this side of Glasgow, Brodie shattered records caber tossing when he was just five. His seven skinny siblings complained he ate all the food, but they can relax now that he is seeking a bigger stage with the 'Show. The other performers claim he is a lamb, but we warn you not to touch his haggis.

https://sideshowswap.com/performers/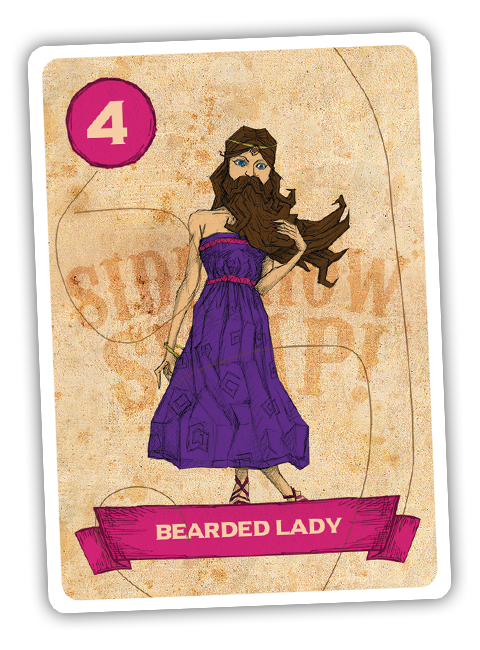 This daughter of the South is the epitome of etiquette, grew up in Raleigh, North Carolina on a tobacco plantation and whips up the best sweet potato pie this side of Macon. She loves the softer things in life, such as raindrops on roses and whiskers on kittens. She is currently pursuing an endorsement deal with a subscription-based razor blade company.

https://sideshowswap.com/performers/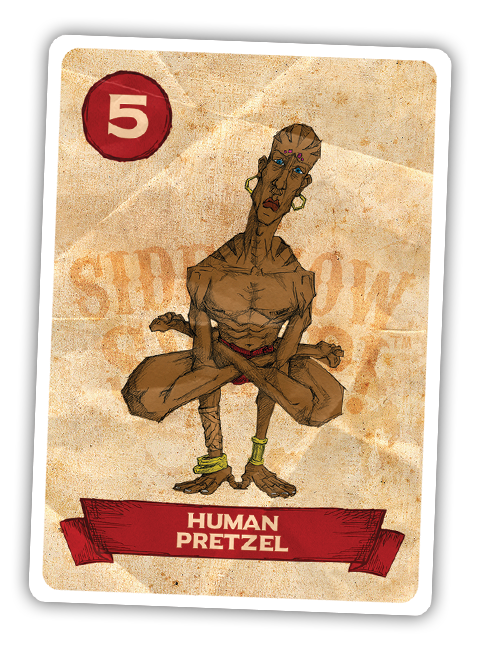 Jabu is more than he seems. Known as the Guru of the Midwest, he was once the top furniture salesman in Cleveland, but abandoned all worldly goods – except his waffle iron – in an effort to promote mind over body. Be wise and let his reality shape your perception.

https://sideshowswap.com/performers/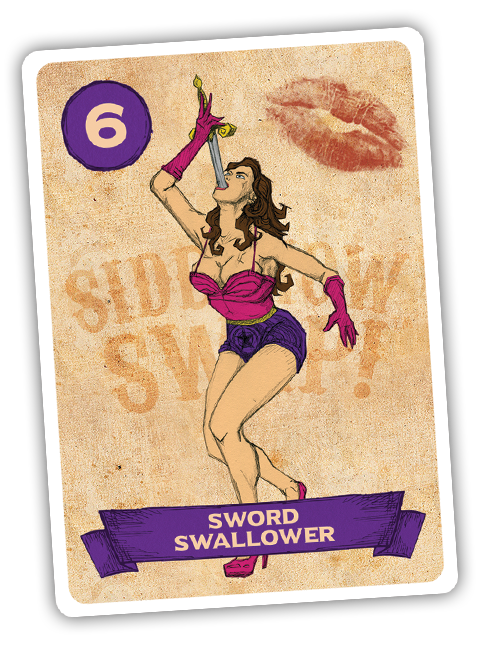 Born with a rare epiglottal condition, Evelyn began the precarious practice of sword swallowing to cure her chronic hiccups. Doctors aren't sure why she did this, as they insisted a glass of water would do just fine. To her surprise, she has only worked the Sideshow for a few months and has already earned enough from tips to pay her way through law school.

https://sideshowswap.com/performers/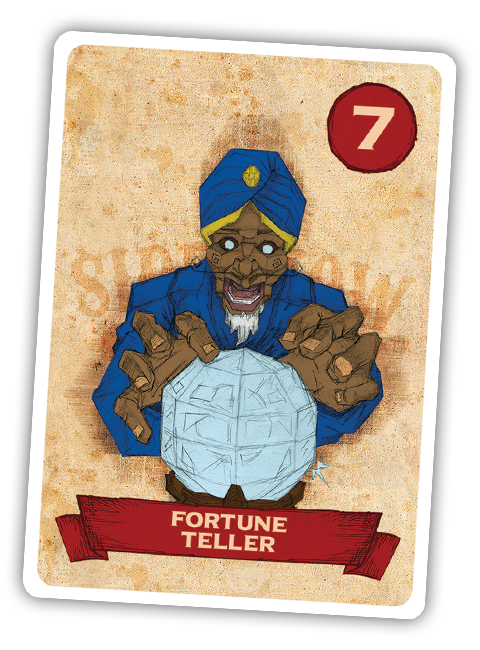 Man or machine, no one really knows. Zebulon showed up one night in a strange shipping crate from Sri Lanka. To this day, no one knows who hired/ordered him. A curious number of his sensational predictions feature familiar 80's movie themes.

https://sideshowswap.com/performers/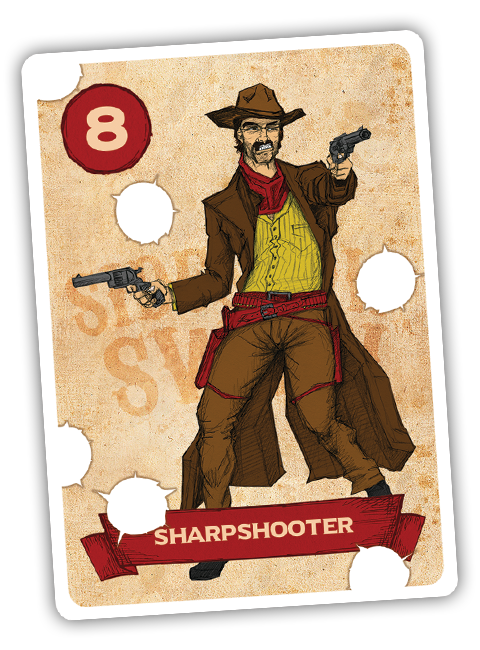 Tobias Norbert, a.k.a "Sterling" is a crack shot that ain't takin' no guff from nobody. Full of grit, he's a real straight shooter who tells it like it is. The Sideshow had better watch out for this cowboy, 'cause he threatens to take what's rightfully his from the company coffers if he doesn't get his cut. You didn't hear it from me, but he has a delightful Pomeranian named Gumdrop.

https://sideshowswap.com/performers/
Learn more about the rest of the performers by visiting the official website here.
Advert
Be sure to keep an eye out for our unboxing and gameplay review videos that will be coming soon!