Good news for us North American fans of the anime One Piece, the One Piece Film: Gold is heading to theaters thanks to Funimation.
Advert
FLOWER MOUND, TX – October 5, 2016. Anime and "One Piece" fans across North America were thrilled today upon hearing the news that Funimation® Films has acquired the highly-anticipated, Japanese animated film "One PieceFilm: Gold" from Toei Animation. The film, from Eiichiro Oda, original creator and executive producer of the "One Piece" anime series, is the 13th film in the franchise and the first since 2012. "One Piece Film: Gold" has been a smash hit in Japan and has grossed more than $47.8 million at the box office – making it the biggest 'One Piece' movie ever and the 6th highest grossing film of the year. Funimation Films will distribute the movie in both the U.S. and Canada as a limited theatrical event from January 10 – 17, 2017. Ticket sales will be announced in the coming weeks.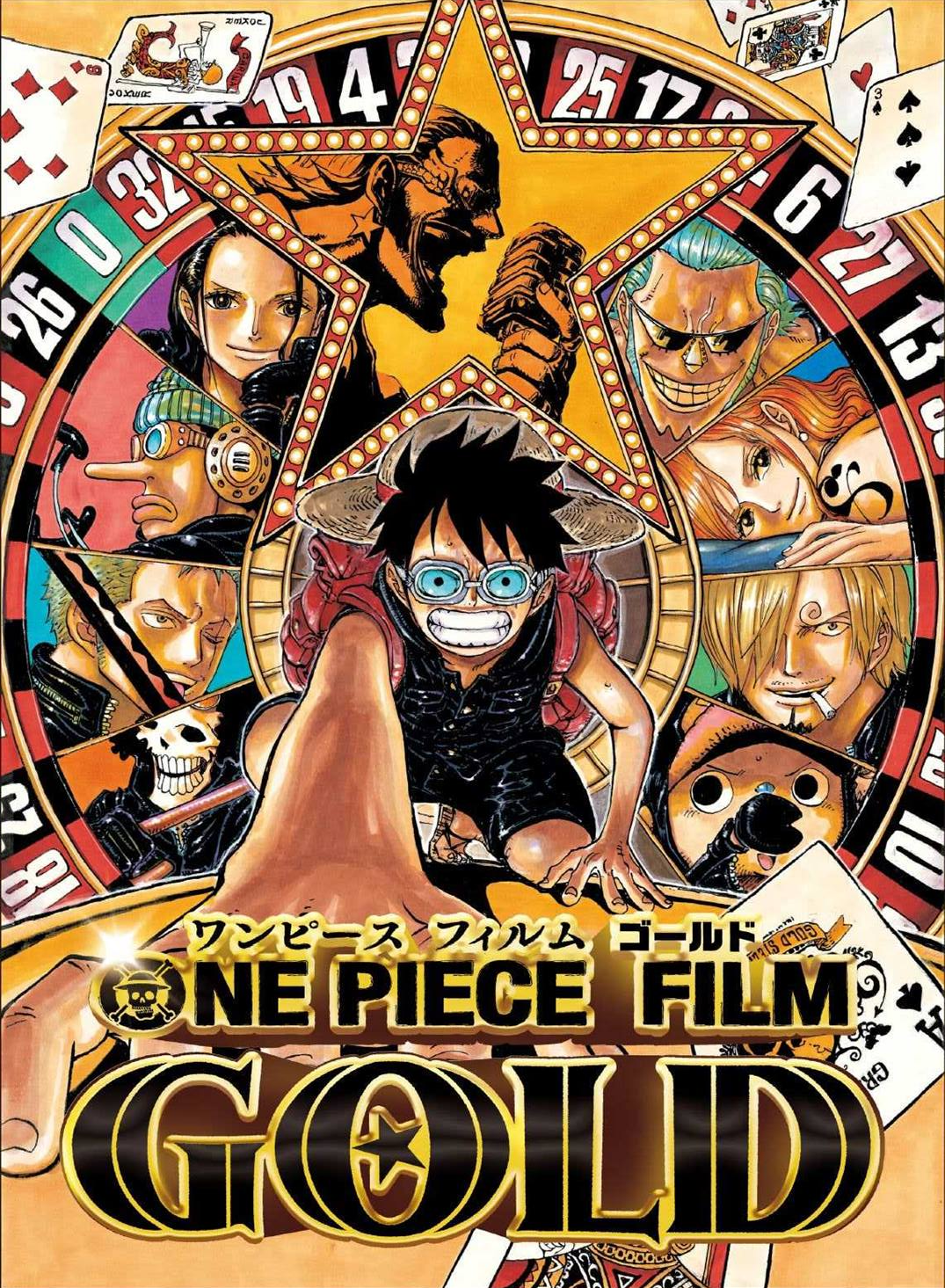 Gen Fukunaga, CEO and President of Funimation said:
"Fans have been clamoring for news on 'One Piece Film: Gold' and we're excited to announce that we'll be bringing this blockbuster movie to U.S. and Canadian audiences….We're confident that this film will create a new generation of fans for the franchise as well as grow the audience for its animated series."
Otaku USA Magazine praised it said:
"Gold manages to accomplish the goals of any good summer popcorn flick, filling its two-hour runtime with laughs and large-scale action set pieces."
Mike DuBoise, EVP and COO of Funimation said:
"'One Piece Film: Gold' is a new milestone for the world-wide phenomena that is 'One Piece…We're pleased to add this film to our long history with the 'One Piece' franchise. Fans will not be disappointed when they see it in theaters."
Film Information:
One Piece Film: Gold

2016 ‧ Fantasy/Action ‧ 2 hours
Film Synopsis:
The Straw Hat pirates are hitting the big screen once again in an all-new high-flying adventure! The popular series that has captivated fans all over the world unfolds a new saga in the highly anticipated movie, "One Piece Film: Gold."

The glittering Gran Tesoro, a city of entertainment beyond the laws of the government, is a sanctuary for the world's most infamous pirates, Marines, and filthy rich millionaires. Drawn by dreams of hitting the jackpot, Captain Luffy and his crew sail straight for the gold. But behind the gilded curtains lies a powerful king whose deep pockets and deeper ambitions spell disaster for the Straw Hats and the New World alike.
Source: