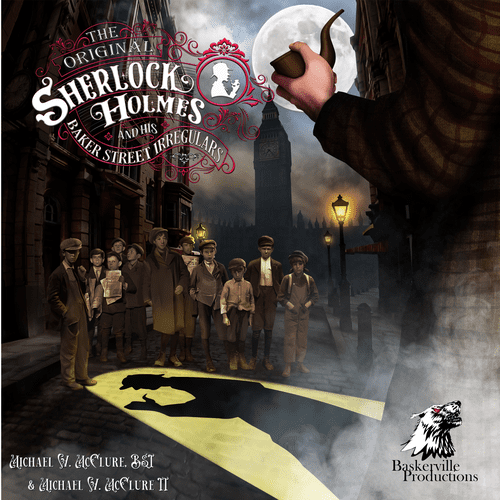 Before I begin I was sent a prototype of this game, and will receive a copy of the finished game should it fund. This is not a paid preview. If you would rather check out a video review, or playthrough you can check those out below. Learn more about the game here.
I learned something recently. There are a lot of games based on Sherlock Holmes. Like, a crazy amount. To be honest a lot of them have never really excited me, not because I do not find the IP interesting, but rather because they are often longer games that deal with a ton of puzzling. Interesting, just not usually my jam. However, this one, promised to be playable in under an hour…and could be played solo. Count. Me. In.
Advert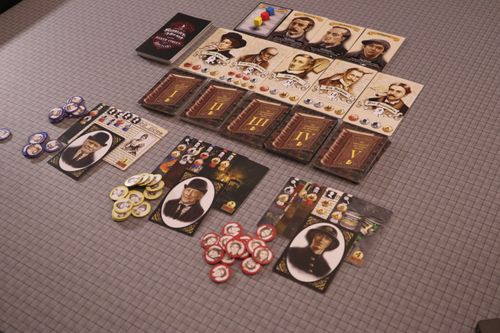 The Baker Street Irregulars is a drafting game in which you are spending resources each round in order to draft evidence cards. You will use these evidence cards to arrest various villains from the Holmes canon. You will have 4 rounds of drafting, arresting, and tailing (with a Baker Street Irregular). When you get to the end of the four rounds the game will end.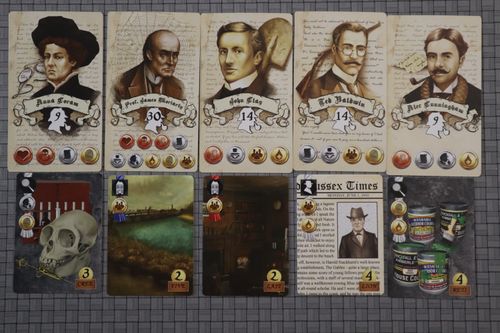 The real meat of the gameplay is collecting the sets of evidence to match up with the same symbols on the villain cards. You will wind up totaling up the points you have on those cards, plus whatever bonuses you earn from the inspector card that you have been dealt at the beginning of the game.
Advert

So what do I think?
Delectable
Advert

The set collection and drafting mechanic is delightful. The addition of the resource management to go along with the drafting is just a lovely addition to the game.
I really appreciate that the game is easy to learn, and fast to play, in both the solo and multiplayer variant. However, the most impressive part of the game is the obvious love of the Holmes-iverse that the designers have. Everything shows such care and attention to detail.
Advert
Tasty
I enjoy the solo mode. However, it is a longer game to play in the solo mode. This is unusual, as usually I find solo variants are the fastest way to play a game. In this instance however, there is significantly more looking at the board and figuring out which cards the AI will take, than you experience in the multiplayer.
Edible
Usually with games based on Sherlock Holmes you are dealing with deduction, and puzzling things out, and I suspect that is what most people are expecting from a Holmes game. However, this is not that kind of game. It is a drafting and set collection game, so make sure you know what you are getting!
Bringing it all together
The Original Sherlock Holmes and his Baker Street Irregulars is a fast, easy to learn and play set collection and drafting game. Unlike many Holmes games it is not a game about deduction. There is an incredible amount of care and love of the Holmes-iverse that has gone into the creation of this game, and if you are a Holmes fan then you really need to check it out.
Keep it elementary my dear Hungry
* Fast set collection and drafting style game
* So much Holmes goodness packed into the theme
* Strong solo mode
* Not a deduction game in the usual Holmes sense