These are amazing, Solarbox's are old phone booths turned into free cell charging stations. Who else would love to see these in their town? Solarbox was originally the idea of two geography students in London, Harold Craston and Kirsty Kenney, who had an idea:
Advert

The idea came about for three reasons. Firstly, Phone boxes have become sites of anti-social behaviour, they are no longer a good use of our public spaces. The second thing is that the battery life on our phones just isn't good enough! We found that there wasn't really anywhere that you could charge your phone in the public realm and it was out of those two things that the concept was born. Thirdly, we saw an opportunity to do this in an environmentally friendly way. Bringing solar down to the human level sends a really powerful message to the public.
The first Solarbox made it's appearance at Tottenham Court last October. The charging stations are free to the public because of advertising, but not just any. The advertising is split "70 percent for companies and 30 percent for community purposes like art and music shows."
Advert
For all the information on Solarbox visit their Website here.
Advert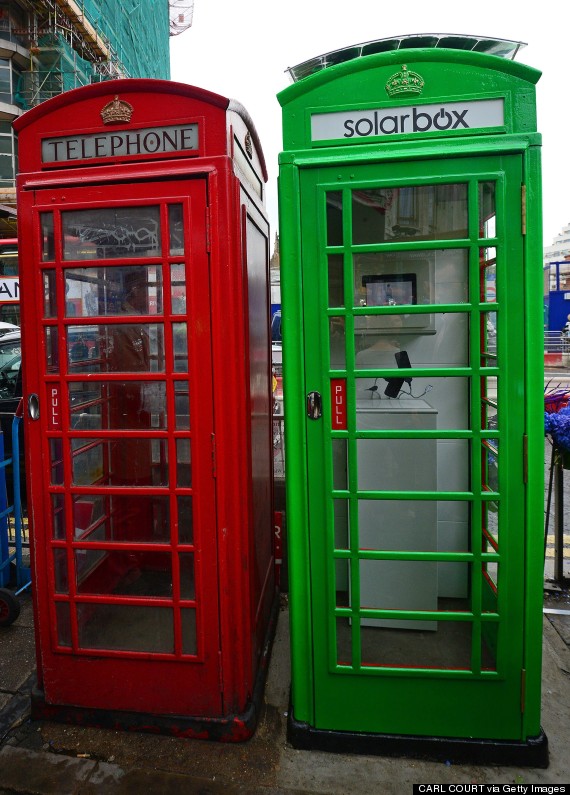 Bumped into @angelinajordan who googled 'free charge in London' and #solarbox came up! She took a tube to get here! pic.twitter.com/NLVudXiwen

— solarbox (@solarboxlondon) February 20, 2015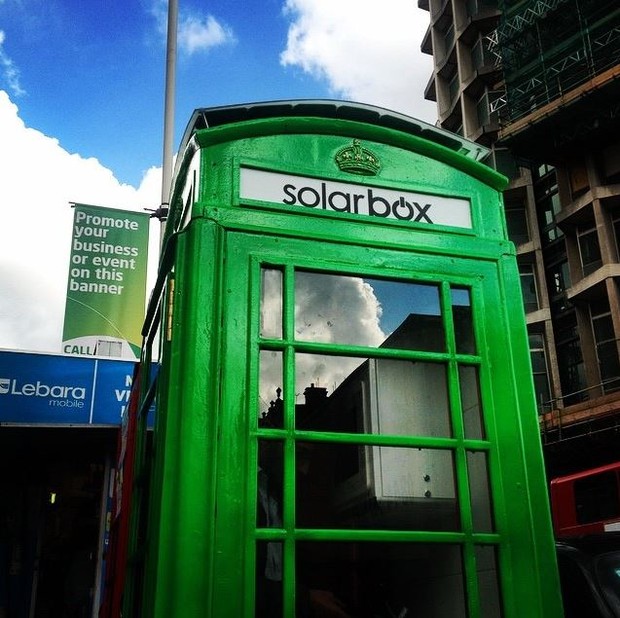 @HarrietFDP @MarnieGill and @siobhanmorgan chilling in the @solarboxlondon garden. #london #greenisthenewred pic.twitter.com/gVZML0pDj6

— solarbox (@solarboxlondon) October 1, 2014
@bradleywkent Sorry for interrupting your free charge, Bradley… We just couldn't help ourselves! #SolarAussie pic.twitter.com/FezpsZZiC5

— solarbox (@solarboxlondon) October 28, 2014
Rethinking design again this morning with @gvergaraII #solarbox #design #ergonomics pic.twitter.com/d5pBwGvL5R

— solarbox (@solarboxlondon) January 21, 2015